Services we specialise in:
With the rapid pace of changes in the corporate statutory laws, regulations and business environment, it is of utmost importance that directors fully understand and comply with all statutory requirements when setting up and maintaining companies so that they have peace of mind.
VIEW ALL OUR SERVICES
Incorporation
Corporate Secretarial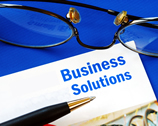 Corporate Services
OUR MISSION
We LISTEN to understand your business needs and operations. THINK on your behalf and to offer you advice so as to be your preferred business enabler.
WHY CHOOSE ACT?
Our team of dedicated staff strives to provide responsive and committed service by working closely with our clients and in providing effective and responsive services, and to offer practical solutions to meet our clients' business objectives through understanding of our clients' needs.
We keep you abreast of rapid industry changes with timely reminders on key deadlines (reminder to hold Annual General Meeting and filing of yearly Annual Return) and industry updates.
We are also committed to staff development through active participation in continuous professional education programs and seminars organized by various professional bodies so that our staff keeps abreast of the latest developments in the market place to meet unique needs and challenges.